Dining at Webb Hill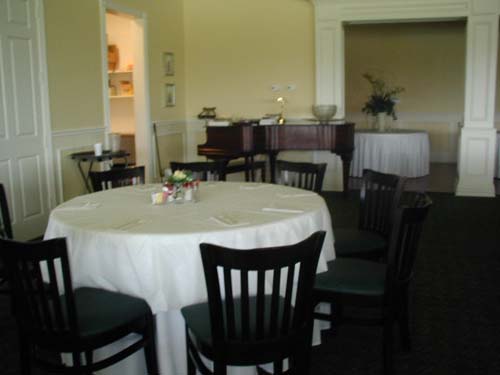 Shirley hosts a buffet in our dining room every Thursday at lunch and she normally hosts a lunch buffet on two or three Sundays per month. Our buffets include homemade breads, and desserts including homemade pies and cakes. We also have Filet Mignon night or a Shrimp Peel each month.
If you plan to rent our facility for a party, we can rearrange the dining room to fit your needs.
Our main dining room can seat 120 people and our auxiliary room can seat 35 people in addition to the dining room. We can also seat 24 people in our grill.
If you need it, we can open the dance floor in the center of the main dining room and seat approximately 80 people with the dance floor.
Please contact our general manager, Scott Holey at 903-496-7500 for more information including our rates. You may email Scott at sholey@argontech.net.